On Saturday, 24th September, we welcomed around 80 guests to the preview of the film "Mother Teresa an Me" at the Arthouse Alba cinema in Zurich. The Swiss actress Jacqueline Fritschi-Cornaz plays the Catholic saint and Nobel Peace Prize winner in a convincing way.
Dramaturgically clever
The film stages the material in a contemporary way. The film does not begin with Mother Teresa (1910-1997), but with the life of a young Indian woman living a modern life in London. Kavita is the young woman who is thrown back on herself by an unexpected pregnancy. She decides to travel to India to visit her relatives. There she learns more about Mother Teresa and her work in Calcutta.
From left to right: Philipp Graf, Dr Nilayini Vamatheva (Member Swiss Indian Chamber of Commerce), Dr Robert Graf
Light and shade
The film, directed by Kamal Musale, shows the light and dark sides of the famous founder of the order. For all her zeal for her work and for helping the poor and dying on the streets of Calcutta, Mother Teresa appears as a complex figure. The film lives from the interplay of the two women's lives in their contrasting worlds: On one hand, the young Kavita with Indian roots in London - on the other, the adult religious sister Teresa from North Macedonia with her missionary élan in India.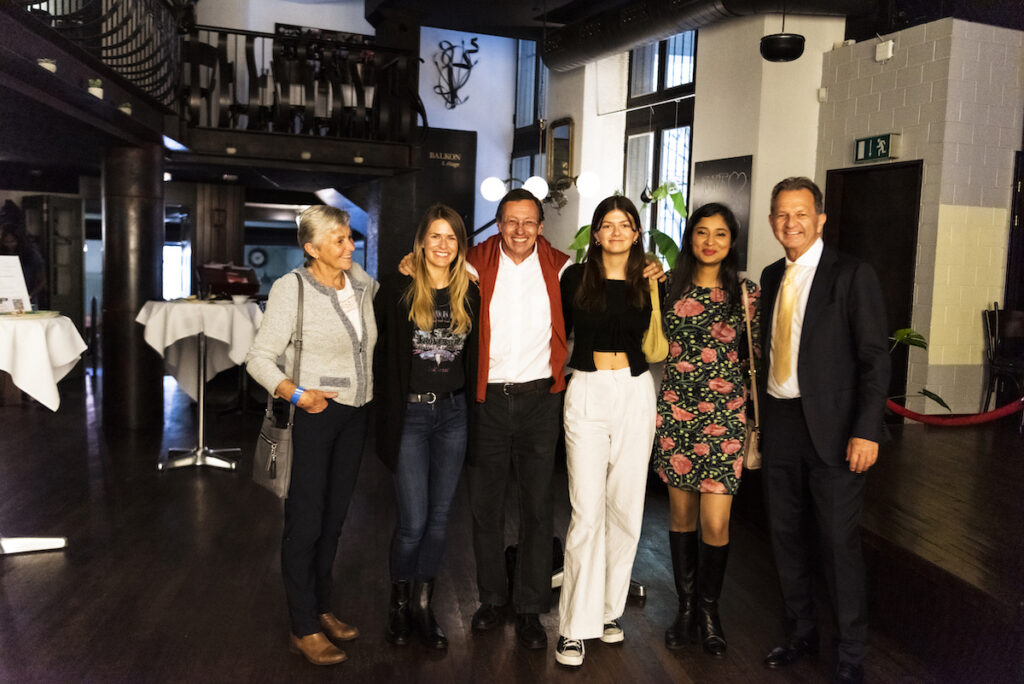 "Mother Teresa and Me" will be released in cinemas in German-speaking Switzerland on October 27th, 2022
Many thanks!
We would like to take this opportunity to thank Jacqueline and Richard Fritschi-Cornaz for giving us the opportunity to show this film as a preview!