Only when the last tree has been cut down, the last river poisoned, the last fish caught, gefangen ist,
people will find that you can't eat money nicht essen kann.
We are an independent, officially registered, non-profit Swiss association that supports three local NGOs in the medical, ecological and educational fields in the central Himalayas of Northern India in the state of Uttarakhand.
Our goals aims to support comprehensive medical care, reforestation of forests and careful use of resources, to strengthen the confidence of a young generation in their own abilities and in new life perspectives through education. This is done in cooperation with the heads of the respective organizations and the local population. Bevölkerung.
Our headquarters are located in Zurich, Switzerland and are governed by a board of directors with five members under the leadership of the president and founding member Dr. med. Robert Graf.
Dr. med. Robert Graf
President and Doctor
Suddenly he was standing there, in the hospital Affoltern am Albis 15 years ago, this Indian doctor, Dr. Sushil Sharma. We worked together, talked a lot, told each other about our very different lives in Switzerland and the Himalayas. India, a country that had hardly interested me until now, got a face, stories, colors, landscapes, smells and spices, but also Insights into local problems, political obstacles, inconsistencies and difficulties. India and Sushil got my interest and a special bond over the years. Added to this was my feeling that I wanted to assume a global responsibility in this polar, not always justified world. By no means altruistic, just to get involved, to be there when I am needed, an exchange, a cooperation, to tackle something successfully together, maybe even a failure. And here I am with SHA and his team – a story with colors and shades continues to flow, connecting my attachment to India. 
Dr. medic. Franziska Wenz
Doctor
Possibilities of a self-determined and conscious life in terms of health, education through responsible use of nature and its resources is still not a matter everywhere in the world. This requires changes and developments in systems and communities. I would like to contribute to such processes. Bildung und ein verantwortungsvoller Umgang mit der Natur und ihren Ressourcen ist nach wie vor nicht überall auf der Welt eine Selbstverständlichkeit. Dafür sind Veränderungen und Entwicklungen von Systemen und Gemeinschaften notwendig. Gerne möchte ich zu solchen Prozessen etwas beitragen.
I became a doctor out of passion. Interacting with people, their health, their worries, joys and needs are a matter close to my heart, no matter where in the world. Sorgen, Freuden und Bedürfnisse sind für mich eine Herzensangelegenheit, egal wo auf der Welt. 
I am very happy to be a part of SHA, to participate in order to shape something together and to break new ground. um gemeinsam etwas zu gestalten und neue Wege einzuschlagen.
Robert Maringer
Vice President and Chief Financial Officer
Over a good meal with friends, I heard about Swiss-Himalayan Amity (at that time still under the name Aarohi Switzerland). The fact that committed people here are committed to donations that flow directly into Indian aid projects immediately appealed to me.
I moved from Austria a few years earlier and was open to a job in the charity sector. So the request to work at Swiss-Himalayan Amity opened doors for me.
In the association, I have been taking care of the finances and donors data since 2012. This suits me well, as I am used to dealing with numbers in my everyday banking career.
Working together with the team is a lot of fun, it's great to be able to make a difference together!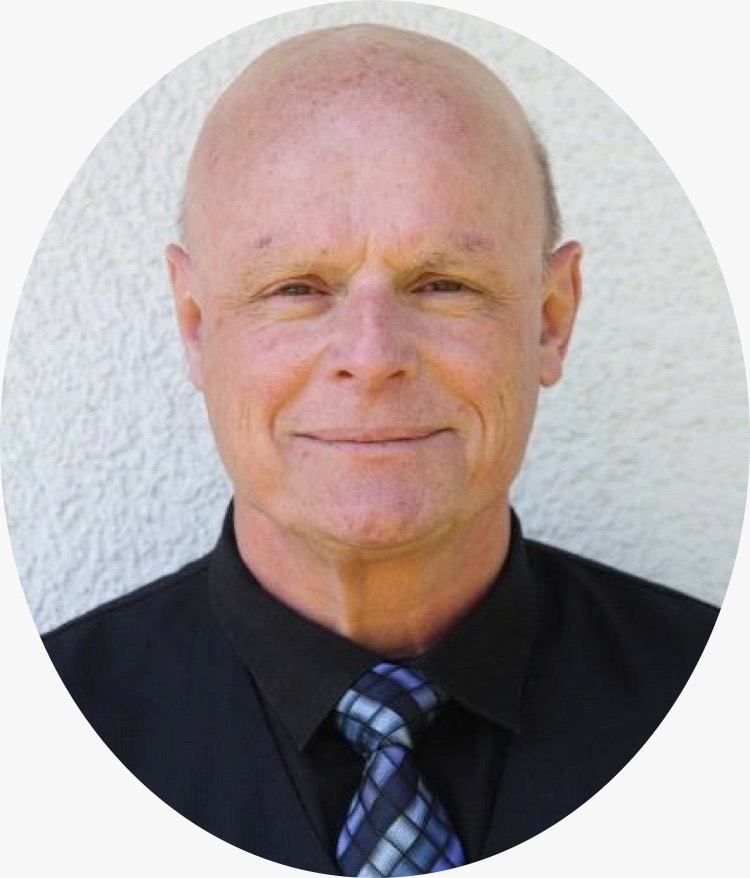 Beat Zürrer
Education Officer and Event Coordinator
I see the motivation to get involved in the SHA in the need to change something in India and to make a contribution to a structural and future-oriented life of these people. I have just turned 65 and would like to appreciate this change by tackling various problems, including Aarohi. verändern zu müssen und einen Beitrag zu leisten für ein strukturelles und zukunfts-orientiertes Leben dieser Menschen. Ich bin gerade 65 geworden und möchte mich nochmals verändern, in dem ich verschiedene Projekte anpacken werde unter anderem bei Aarohi.
My love for gastronomy and services has shaped my life. I like to teach in schools and on sports fields and like to teach and motivate young people for their future. Otherwise I like to be human. in Schulen und auf Sportplätzen und unterrichte und motiviere gerne Jugendliche für Ihre Zukunft. Sonst bin ich gerne Mensch.
In 2006 I worked with my husband in Aarohi. Completion of today's hospital building, medical training for the nursing staff, physical education at the school and selective medical care were our main tasks. Since then I have been in close contact with the organization Aarohi and as a member of SHA I am involved in donations. Spitalgebäudes, medizinische Schulung für das Pflegepersonal, Sportunterricht an der Schule und punktuelle medizinische Betreuung waren unsere Aufgaben. Seither bin ich in engem Kontakt mit der Organisation Aarohi und als Mitglied von SHA engagiere mich für Spendengelder.
It is important to me to support such development projects and also to bring my children – with whom I visited Aarohi in 2018 – closer to solidarity with other people. denen ich 2018 Aarohi besuchte – die Solidarität mit anderen Menschen näher zu bringen.
As a non-profit association, we are dependent on donations to support the local people. Your donations will help us in every possible way in achieving goals of our different programs.
Help us and donate.
It is important to us to be there personally and to help directly. Are you also interested in an assignment? Then get in touch with us.